NEWS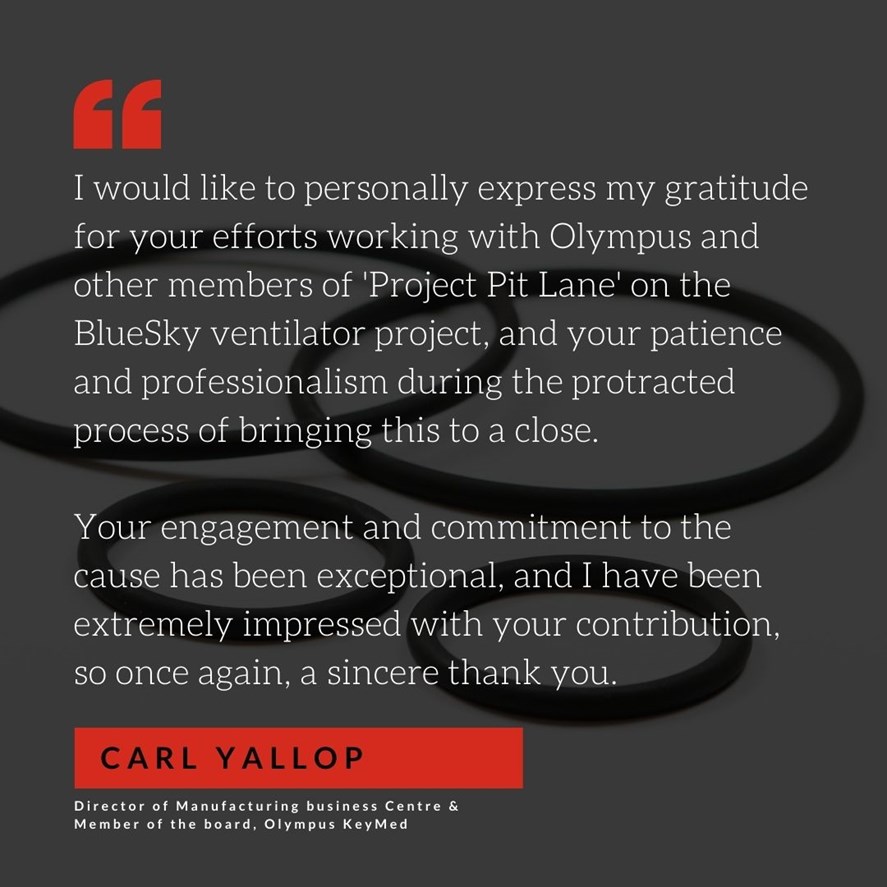 August 2020
We're proud to have been part of Project Pit Lane and helped in the fight against Covid-19.
Well done to the team for pulling together through these exceptional times.

March 2021
CR System Components is now Clarendon Specialty Fasteners GmbH
Following the acquisition of CR System Components GmbH ("CR Systems") in December 2019, Clarendon Specialty Fasteners (CSF) are pleased to confirm the integration of the business is entering the final stages of completion. Effective from 2nd March, CR System Components GmbH will trade under its new name as Clarendon Specialty Fasteners GmbH (CSF GmbH).
News Archive
August 2020
Clarendon Specialty Fasteners expands SEMS Screw range for the Aerospace, Defence, Space, Avionics & Motorsport markets.
With the ongoing demands of size and weight reduction of electrical assemblies, PCB's and avionics equipment, Clarendon Specialty Fasteners have increased their SEMS Screw (Pre-assembled Screw & Washers) to include a micro sized range.
December 2019
CLARENDON SPECIALTY FASTENERS ANNOUNCES ACQUISITION OF CR SYSTEM COMPONENTS GMBH
CR System and Components has today (12th December 2019) been acquired by Clarendon Specialty Fasteners Ltd. Click below to read the official announcement.
Acquisition Announcement - English
April 2019
Clarendon Specialty Fasteners Ltd wins the Queen's Award for International Trade for Outstanding Short Term Growth.
Swindon based distribution company Clarendon Specialty Fasteners announced today (Tuesday 23 April) that it has been awarded with a prestigious Queen's Award for Enterprise. Clarendon is a market leading supplier of fasteners, components and hardware for the Aerospace, Defence, Industrial and Motorsport sectors with three locations in the UK.
FEBRUARY 2019
You've Probably Flown with our Fasteners
Did you know our fasteners were used on the first Concorde? 2019 celebrates the 50th anniversary of Concorde's first flight.
Read our editorial in the Birmingham Business Post February edition... http://ow.ly/JkX230nMANW
AUGUST 2018
Official Announcement - Clarendon Specialty Fasteners, Inc.
Read Here:
December 2017
Clarendon Specialty Fasteners is the new name for Coast Fabrication
Following the acquisition by Clarendon Specialty Fasteners in October 2017, Coast Fabrication will now trade as Clarendon Specialty Fasteners with effect from 1st January 2018.