Avdel Powered Installation Tools
Quick, easy and convenient tooling solutions are available in both battery and hydro-pneumatic versions.
ProSet® PB3400 Cordless Rivet Tool
---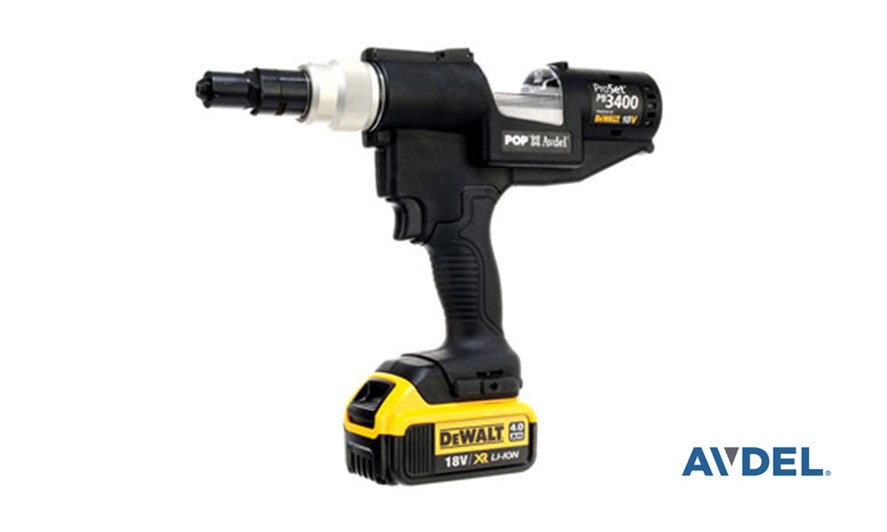 Key Benefits:
Robust tool case for outdoor installation
Different battery configurations available
Lightweight but strong
Durable brushless motor that requires minimal maintenance
Quick-release nose housing and jaw guide removal
Rivet holding mechanism. Rivets do not drop out at any angle
Quick-slide battery installation
Integral mandrel collector with large capacity for storing spent mandrels
EU version with Quick-release removable mandrel collector for easy emptying
Specifications:
Dimensions (incl. 4.0Ah battery): 336 mm (L) x 275 mm (H) / 13.2" (L) x 10.8" (H)
Batteries: DEWALT 20V (NA) / 18V (EU/APAC)Li-Ion 2.0Ah or 4.0Ah battery pack, all with charge indicator
Charger: DEWALT DCB115 fast charger, 30 minutes (2.0Ah), and 60 minutes (4.0Ah) charge time
Stroke: 30mm / 1.181"
Pulling force: 18 kN / 4,047 lbf
Noise level: 77 dB(A)
Capacity: Blind rivets ø4.8 – 6.4mm / 3/16" - 1/4" (detailed in instruction manual)
Weight: 2.42 kg / 5.3 lbs including 4.0Ah battery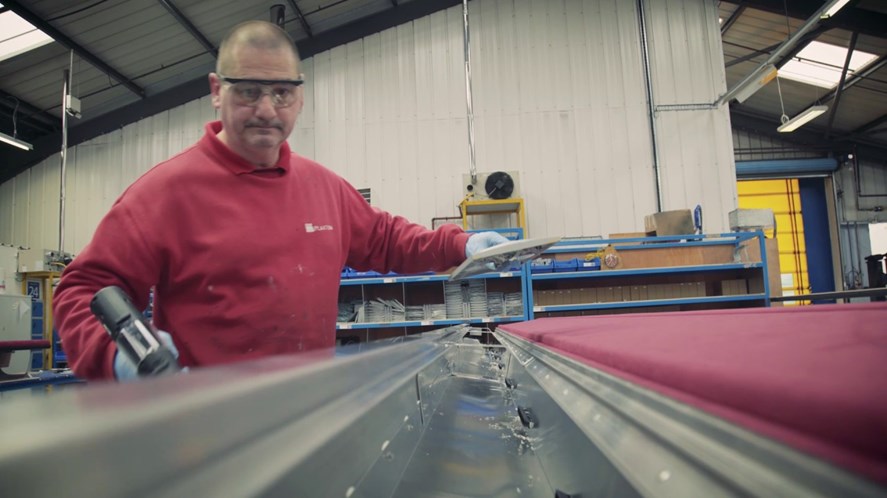 Avdel® ProSert® XTN20
---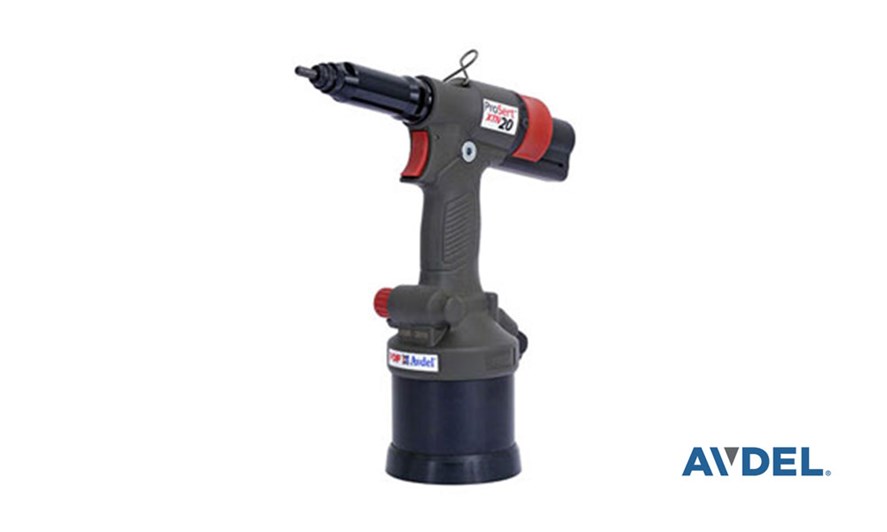 Key Benefits
Blind insert tool.
Flexible operation in both pull-to-force or pull-to-stroke modes.
High force-to-weight ratio of 11.1 kN/kg.
Durable high-strength installation mandrels come standard.
Long lasting hydraulic lip seals maximize re-priming intervals.
Convenient reverse spin-out button.
Patented easy to use, tool free, quick installation mandrel system.
Specifications:
Weight: 1.59 kg (3.50 lb) including nose equipment
Pull Force: 17.65 kN (3968 lbf) at 5 bar
Air Supply Pressure: 5 - 7 bar (72.5 - 101.5 lbf/in²)
Piston Stroke: 3 - 7 mm (.118 - .275 in.)
Noise Level: <75 dB(A)
Cycle Time: <1.5 sec. per complete setting
Placing Capability: Blind rivet nuts M3 to M10, 4UNC to 3/8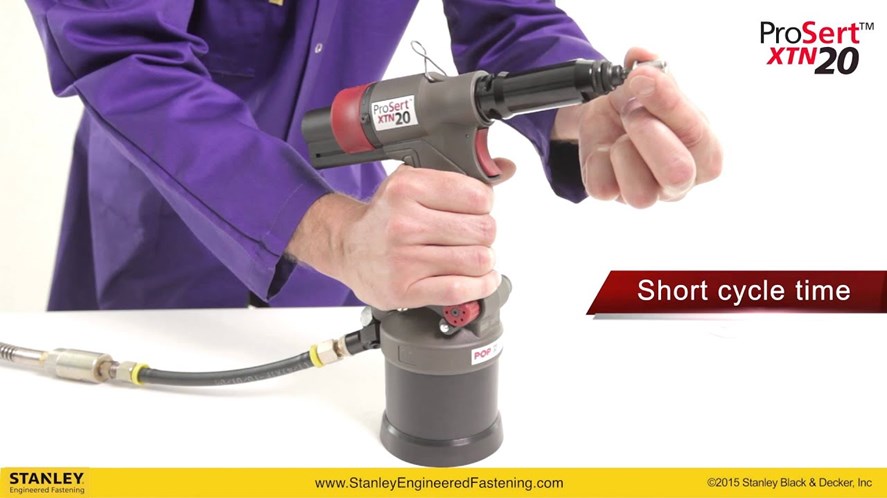 NeoBolt® Cordless Lockbolt Tool
---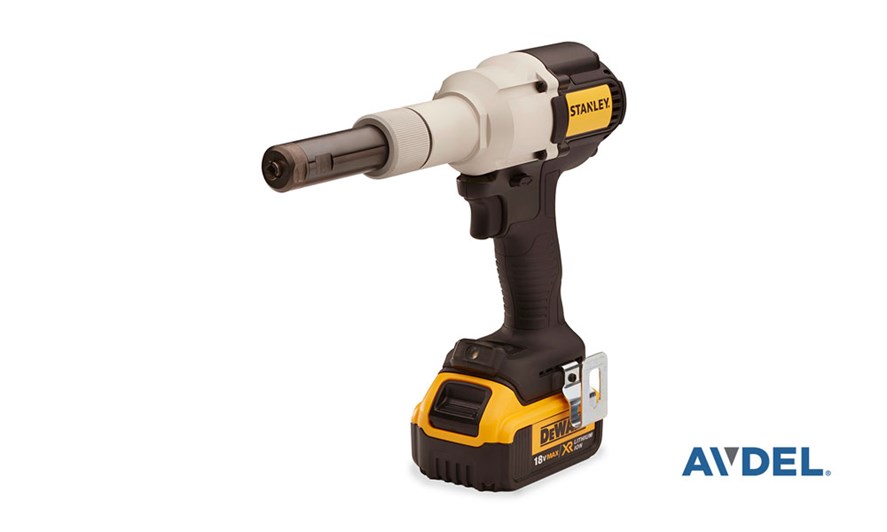 Key Benefits:
Mobility which eliminates the need for expensive support equipment
Easy to use tool-less nose housing and collet
Long-Lasting 20V Li-Ion 4.0Ah Battery powered by DEWALT with only a 30 minute charge time
Ergonomic soft-grip handle for operator comfort and improves access around structures
Rapid placing capability reduces assembly time and money
Powerful 8.9 kN pulling force and 25mm stroke