Avdel Lockbolts
The Lockbolt comprises of two pieces that create high-strength joints and withstand the toughest environments.
Neobolt®

From the Stanley Engineered Fastening Avdel range, the NeoBolt® non-breakstem lockbolt fastening system offers an eco-friendly, high strength and vibration resistant option for heavy-duty structural applications.
NeoBolt® fasteners are widely used on railway, truck & trailer, commercial vehicles, solar & wind energy, screening equipment, fencing and security screens, construction, overland infrastructure, and power and utility service applications.
NeoBolt® lockbolts can be placed with a range of installation tools.

Download:
Contact us for more information:

Key Benefits:
No pin break
No metal waste
Avoids corrosion at stem break point (vs. traditional lockbolts)
Reduced pin size and weight for lower warehousing and shipping cost
Locking groves for superior vibration resistance (vs. traditional lockbolts)
Helical "fitup" form allows rapid pre-assembly of collar on pin
No need to support the pin during the placing operation
Ideal for upside-down installation
Radial bar indicators on flange for quick visual swage inspection upon placing
Fast, non-operator reliant installation for improved productivity
Diameter
Pin
Collar
Material
Finish
Material
Finish
3/16" (4.8 mm)*
Steel
Steel
Steel
Steel
1/4" (6.4 mm)*
Aluminium or Steel
Magni 565 (Steel)
Aluminium or Steel
Magni 560 (Steel)
5/16" (8.0 mm)*
Aluminium
None
Aluminium
None
NeoBolt® Cordless Lockbolt Tool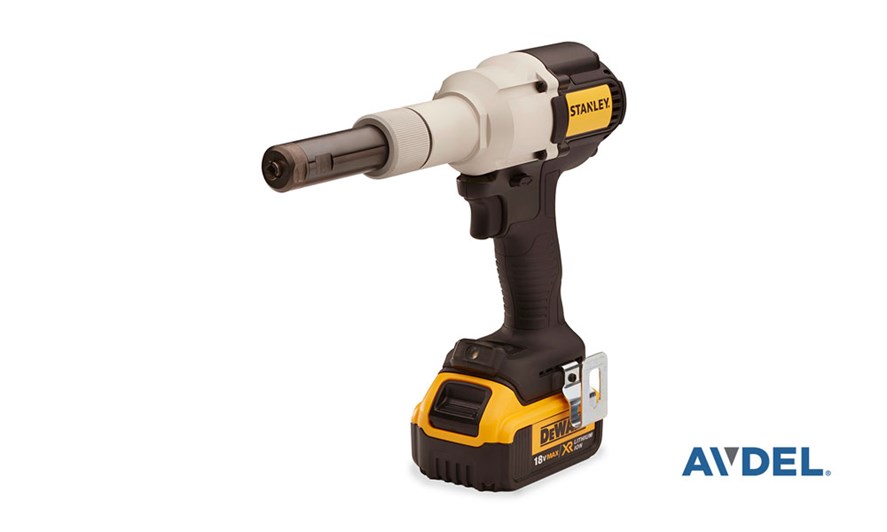 Key Benefits:
Mobility which eliminates the need for expensive support equipment
Easy to use tool-less nose housing and collet
Long-Lasting 20V Li-Ion 4.0Ah Battery powered by DEWALT with only a 30 minute charge time
Ergonomic soft-grip handle for operator comfort and improves access around structures
Rapid placing capability reduces assembly time and money
Powerful 8.9 kN pulling force and 25mm stroke